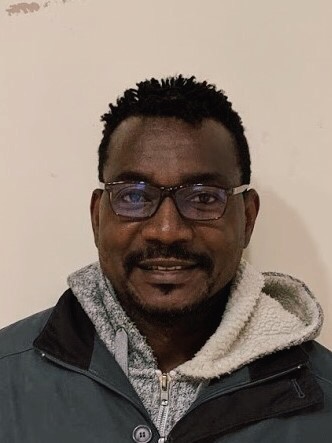 Writing in
a new book
, an African refugee says that independence for Wales is an opportunity to stop the 'increasingly hostile atmosphere towards migrants'.
The arguments are made by campaigner Joseph Gnagbo in a collection of articles published by Melin Drafod – a think tank which says it is drawing up a progressive agenda for an independent Wales.
The new book is published ahead of the UK Government's new Illegal Immigration Bill coming into force. According to the Refugee Council, the controversial legislation could lead to up to 190,000 migrants being locked up or forced into destitution, along with 45,000 children.
Among the other people who have written for the book which will be launched at the Eisteddfod next month, are YesCymru Board member Naomi Hughes, Senedd Member Sioned Williams, poet Eric Ngalle Charles, LGBTQ+ historian Norena Shopland, former Plaid Cymru leader Adam Price, lawyer Emyr Lewis and actress Carys Eleri.
In his article in the book entitled '(More) Imagining an Independent Wales', Joseph Gnagbo says that there is: "… a vicious circle between the increasingly hostile atmosphere towards migrants and the tendency of policy makers to implement stricter migration rules. By implementing its vision of a Sanctuary Nation, and I can confirm that based on my personal experience, Wales continues to be an exception in Europe in terms of hospitality. This choice is ambitious and historic in a world where economic austerity and social pressure are continually increasing and Wales is no exception in this regard. Child poverty, the aging of the population, inequality in terms of access to hospital services and regional inequality which causes rural exodus, the challenges are numerous.
Joseph, who is also a campaigner with Cymdeithas yr Iaith, adds: "Certainly, Wales does not need to be perfect, but realising the vision of a sanctuary nation definitely requires that the country ease its economic and social pressures. To this end, nothing is better than a thriving economy and a vibrant culture. In this respect the country has significant potential. A living language to promote Welsh culture and identity… and the national [sports] teams bring people together across different social groups improving community spirit. Welsh people are known for their warmth, their friendship, and their strong sense of unity."
In her article, Naomi Hughes from YesCymru says: "At the top of my wish list, so to speak, is to live in a tolerant, fair nation where equity of opportunity leads society. A country where colour, gender, identity, religion or anything else does not stop you or limit what you can achieve or influence the way you are treated. Wales should be a home for everyone who chooses to make it their home and they belong to the nation and the nation belongs to them.
"Also, I strongly believe that an independent Wales has a duty to address economic injustice in our country. I don't want to live in a country with areas where over 40% of our young people live in poverty, and this is where I see ambition as the core of our future. We need to create a country with opportunities for our young people across a range of different areas. We should appreciate the ability and contributions of our young people, whether in the musical world, in the world of the arts, science, sport or the economic world. A mature and confident country has broad visions of what represents success and Wales must not follow narrow paths of thinking that limit the country's potential."
Speaking ahead of the publication of the book, Melin Drafod Chair Talat Chaudhri said:
"The articles in the book demonstrate a clear yearning for a campaign for inclusive, progressive independence. There is perhaps no clearer example of the brutality of the UK union than its current immigration policies. As Joseph argues so forcefully, we have an opportunity in an independent Wales to formulate a completely different policy based on the work already underway to create a Nation of Sanctuary.
"The contributors to this volume draw attention in much more detail to the nature of the specific implications of the UK union, which damages not only Wales but every one of its inhabitants, namely the Welsh, culturally and, it is argued, morally. The current governance of Wales causes social inequality which is always deepening and causes poverty and suffering, which enables racism and xenophobia, and which damages the country's environmental assets and its future. We can't go on like this. If we do, there will not be a successful, healthy Wales left where there once was. Instead, in this book, we outline a healthy future for this small country and its people."