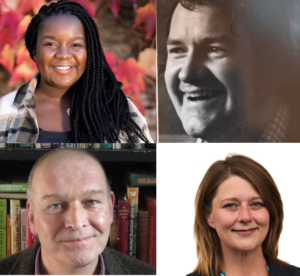 Writing in a new book being published at the National Eisteddfod, Dafydd Iwan claims that Wales' community traditions will be a major advantage when the country gains its independence.
The legendary musician and activist makes the comments in a collection of articles, entitled 'Imagining an Independent Wales'.
Published by Melin Drafod – a think tank that says it is setting a progressive agenda for an independent Wales – the book will go on sale for the first time at the National Eisteddfod in Tregaron next month.
Among the others who have contributed to the publication are rugby commentator Eddie Butler, former Plaid Cymru leader Leanne Wood, author Mike Parker, and children's rights campaigner Mercy Shibemba.
In his article, Dafydd Iwan says:
"As a people, we have strengths in our traditions that need to be preserved and developed as we plan the new Wales. And one of those strengths is the power of the local community, and its potential to create and maintain a strong and sustainable culture and economy. What's happening with the purchasing of community pubs at the moment is a magnificent example of what I have in mind.
"Perhaps we do not fully appreciate the fact that the voluntary tradition is so strong in our way of life … looking to our tradition of choirs and brass bands for example. And many singers who have reached the heights of the professional singing world are very ready to pay tribute to the local eisteddfod tradition as the place where the foundations for their career were laid."
Speaking about the reasons for releasing the book, Talat Chaudhri, Chair of the think tank Melin Drafod, said:
"The main message we would like people to take from this book is to begin to imagine: imagine what we can be. Now is the time for us to discuss what is possible, free from the old Westminster structures, free in the new Wales.
"We would like to thank all the contributors for their articles, and we really hope they will inspire others. Now is the time to prepare for independence and to get to grips with the questions we face as a nation because of the growing support for it."